It's one of the most important lessons I've learned in my first year of working for the Free State Project: Stories matter.
Starting a new life for liberty is a HUGE move. If you've done this, at some point along the way a real person inspired you to step away from the computer and GO for it.
These days, people are still looking for liberty, and your story can be their inspiration! Tell them where you lived, why you moved, and if it's been worth it - like Jennifer did. Or tell them why you're planning to move - like Konnor did! We've even created prompts and a form to help share your story.
Together, we will bring more liberty lovers home!
Mary
---
Free Staters on NHPR ...Again
In April, we shared NHPR's story about Mark and Cynthia's move to New Hampshire. Later in June, NHPR created a Twitter Contest that pitted "Only in New Hampshire" topics against one another.
Free Staters came out on top in three brackets and had the votes to win the final victory against "Live Free or Die."
Read what happened next!
---
Wrapping up PorcFest XV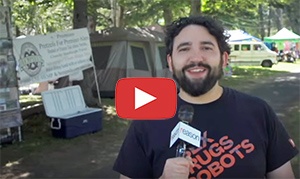 PorcFest XV may be over, but for more than 1,000 attendees, it's definitely not forgotten. Don't miss the Reason Videoshot on site, the official photo and Tennyson's photo albums.
To experience the festival like you were there, check out:
And guess what? PorcFest is coming back! Early Bird Tickets to 2019's best summer event are on sale now.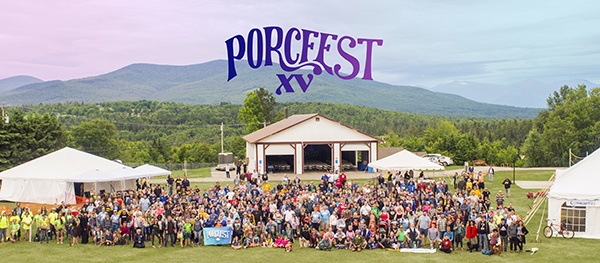 ---
We're Dressing for "Liberty Prom" this Weekend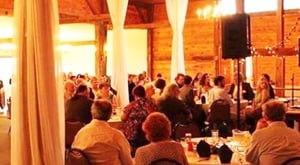 The Liberty Dinner is the New Hampshire Liberty Alliance's primary fundraiser. In 2016, it raised over $33,000 for pro-liberty campaigns across New Hampshire.
The 2018 Liberty Dinner features keynote speaker Julian Sanchez, the Cato Institute's privacy expert. It will be held at Murphy's Taproom and Carriage House in Bedford on Sunday, July 15, at 5:30 PM. Come early for the Cocktail Reception at 4:00!
---
Experience the Fifth Annual Freecoast Festival
Come join us at the Freecoast Festival for an inspiring weekend among liberty lovers on New Hampshire's gorgeous seacoast! This September, speakers and attendees will showcase their work toward building a voluntary community, and we'll enjoy a cruise with keynote Radley Balko.
---
Quotable FSP Movers
Doug from Illinois: This was the best decision I have ever made, and I absolutely love being here. The state is beautiful, and I love getting out and exploring. Everyone I have come across has been extremely friendly and welcoming. It's so different than Illinois and New York. If you believe in personal responsibility and freedom, limited government, and the constitution of the United States, join the Free State Project and come to New Hampshire!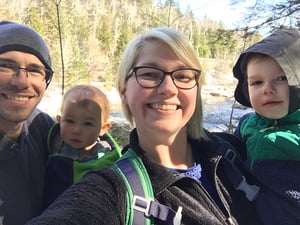 Brittany from Indiana: I won't say we were lucky - we worked hard, got a little farther in debt, and interviewed for any job that may fit our qualifications. But we did it – we moved and haven't looked back. Our family loves New Hampshire life - you can find us at a park, beach, or trail every chance we get.
Noah from Colorado:  If there's a place where we can achieve liberty in our lifetime, it feels like New Hampshire.
---
Meet the Liberty Forum Producers
We are excited to announce that BJ and Joslyn will be the producers for Liberty Forum 2019, and they are already hard at work preparing! BJ and Joslyn first learned about the Free State Project during the 2012 Ron Paul campaign, and by 2015 they had made the move to New Hampshire. They are now homeowners in Nottingham, where they spend their spare time doing home improvement projects.
Early Bird Tickets to Liberty Forum are now on sale, where we'll be discussing "Actionable Alternatives to the State." So start planning your trip to Manchester, New Hampshire, for Feb 7-9th, 2019! Or sign up to volunteer!
---
Inspiring Remarks from our Facebook Group
"I just met a libertarian in Berlin, NH, who didn't know about Porcfest or the FSP. It's amazing there are still these people that are unnecessarily isolated. What a joy to be able to tell someone there are thousands that moved closer by because we feel so strongly about our shared ideals and we can't wait to meet you." -Justin
"I was setting up my new LLC, and I received this letter from the NH Department of State. Lots of accolades!" -Frank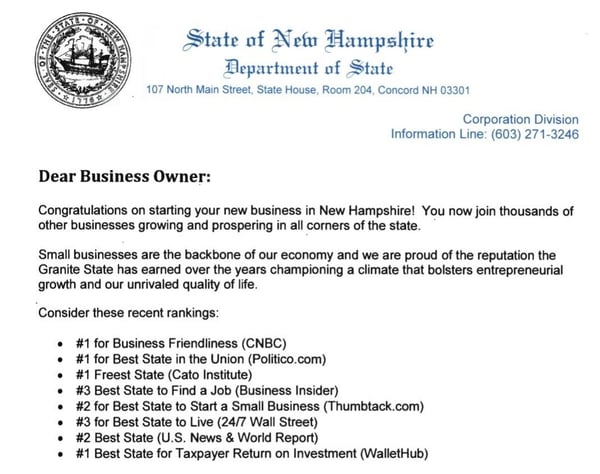 I'm an NH native, currently reside in Ossipee. I think what you guys are doing is great. 
-Zach
"On our way to the Free State! Hope to meet you guys real soon!" - Alicia
"Hi all! I am making the move to Merrimack NH from Attleboro MA, and I couldn't be more excited to not be is Massachusetts anymore." -Kasey
"My name is Zac and I live in Texas with my wife and our 1-year-old. We have been talking about moving to New England for a little bit now, and when I discovered the FSP and fell in love with the concept. I've always held a very libertarian mindset since my time in the Service, and wanted to live as free as I could. We are currently working on devising a two year plan to move to NH." -Zac
"Hey liberty lovers! I'm 99% sure I'll be moving to the Free State by the end of this summer!! I originally was going to think about moving next year, but I am so ready to start this next chapter in my life. If not now, then when?!" -Gabi
---
Handy FSP Links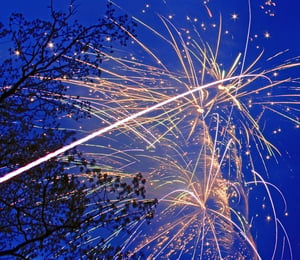 Moved to New Hampshire?
Send us updated contact info
or share your mover story.
Find NH Housing & Jobs.
Check the FSP Housing Search
and Job Alerts Facebook groups.
Get to know us!
Visit our new Community Page
with an interactive map to regional liberty groups and stories about local events, movers, and more. And stay informed on our Blog.
---
- Then start planning your move to New Hampshire -
Let's achieve Liberty in Our Lifetime.
And why not donate to help us build the world's brightest beacon of liberty!